Adjudicators
Professional Adjudicators are an essential component to the success of the Surrey Festival of Dance. They give our dancers unbiased, encouraging and age appropriate critique. Adjudicators bring the highest caliber of their knowledge to meet the demands required not only in the performing arts, but also meeting the high demand in competitive dance including audition, workshop and masterclasses.  Dance adjudicators inspire young dancers!
Our extensive research, contacts with professional artists within the dance community, and personal connections, come into review when selecting those who will oversee the various dance discipline required.  Once a possible adjudicator's name comes forward for a particular dance section, initial contact is made to inquire about their availability.
After numerous email and telephone conversations, details will have been clearly explained: an overview of the dance discipline section, what classes they will teach, other input they may need to be aware of to reinforce the quality and requirements we look for in our adjudicators. Only after careful consideration is a contract is issued.
Over the years we have seen a multitude of professional talent adjudicators at our Festival. We confidently look forward to those who will come onboard in future dance festivals.
Surrey Festival of Dance | Wish To Become An Adjudicator?
SEND YOUR full contact information, address, headshot, references and resume.
to our office through email or by snail mail to:
Surrey Festival of Dance Society
#203 – 13541 – 102nd Avenue, Surrey, British Columbia Canada, V3T 4X8
Ph: (604) 585-3320  |  Fax: (604) 585-3329  |  info@surreyfestival.com
Our Requirements:
-Prior adjudication and performing experience is useful
-Having taught children dance and have a profound understanding of the abilities of young dancers at all ages of their training
-Know how to give appropriate, constructive dance critique that is unbiased, and encouraging
-Have a strong background and training in specific dance discipline he/she would like to be considered for adjudicating
Some of our previous Adjudicators
Ballet
Marquita Lester – Ballet British Columbia, Christopher Herd – Boston Ballet, Alexandra Dixon – Pacific Northwest Ballet (PNB), Meg Potter – Pacific Northwest Ballet (PNB), Anali Reizvekh, Deborah Bowes -Nat'l Ballet of Canada, Tom Mossbrucker – Aspen Santa Fe Ballet, Anita Young – London Studio Centre, Susan Lehmann, Christine Richardson – Nat'l Ballet of Canada, Lynn Cote – Washington Ballet (DC), Jean Philipe-Malaty – Aspen Santa Fe Ballet, Franco DeVita -, Danielle Clifford, John Ottman, Reid Anderson,  Beryl Tsai Poon, Grant Strate –  Nat'l Ballet o Canada,  Wendy Wright – Alberta Ballet, Veronica Tennant, – Nat'l Ballet of Canada ,   Vanessa Hardwood, Christian Addams – London Studio Centre (UK), Jennet Zerbe – Alberta Ballet,  Glen Gilmore – Nat'l Ballet of Canada, Patty Capplette – Royal Winnipeg Ballet, Nat'l Ballet of Canada, Susan Toumine, Eva Draw, and many more.
Contemporary – Modern
Meredith Thompson – Canadian Contemporary Dance Theatre, Judith Marcuse- Vancouver, Michael Trent Toronto Dance Theatre, Vicky Lambert – Alvin Ailey, Andrea Roberts- School of Toronto Dance Theatre,  Devon Perri- Canadian Children's' Dance Theatre (formally Canadian Contemporary Dance Theatre), David Zurak-Martha Graham Dance Company (NY), Judith Garay – Dancers Dancing, Kristin Haight – Contemporary Dance Theatre, Andrea Gunnlaughson, Day Helesic, Cheryl Prophet -( SFU), Freddy Moore- Footprints dance Company (NY), Karen Jamieson- KJ Dance, Santa Aloi – (SFU), and many more.
International Dance
Joli Mayer-Smith – Vancouver Island, Lee Su Feh, – Battery Opera, Vancouver, Vandna Sidher, Starr Muranko – Spirit Raven Dance Company, Jasmine Zhang, Colours of Dance Academy, and many more.
Jazz, Tap, Stage, Street Dance
Josh Nitkin, Jessica Fallis, Kandice Kinglsey, Richelle Sauve, Charles McGowan, JT Horenstien, Kelly Konno, David Cox, Jen Oleksiuk, Carolina Lancaster Castellino, Lisa LaTouche, Linda Garneu, Mark Goodman, Richard Kim, Randy Ganne, Shawn Byfield, Mike Wittmer, Stephanie Sy, Nathalie Heath, Mackenzie Green, Jeff Dimirtiou, Bill Prudish, Carol Connors, Macrerena, Cricket Hamer, Dorri Konno-Lazaroff, Mark Erickson, Lauren King, Gregory Filler, Stacy Hughes, Paige Porter, Cindy Williams, Jennifer Lindsay, and many more.
2021 Program with Adjudicator Bios
2019 Adjudicators
LISA ROSE METZ: Junior Tap & Stage Adjudicator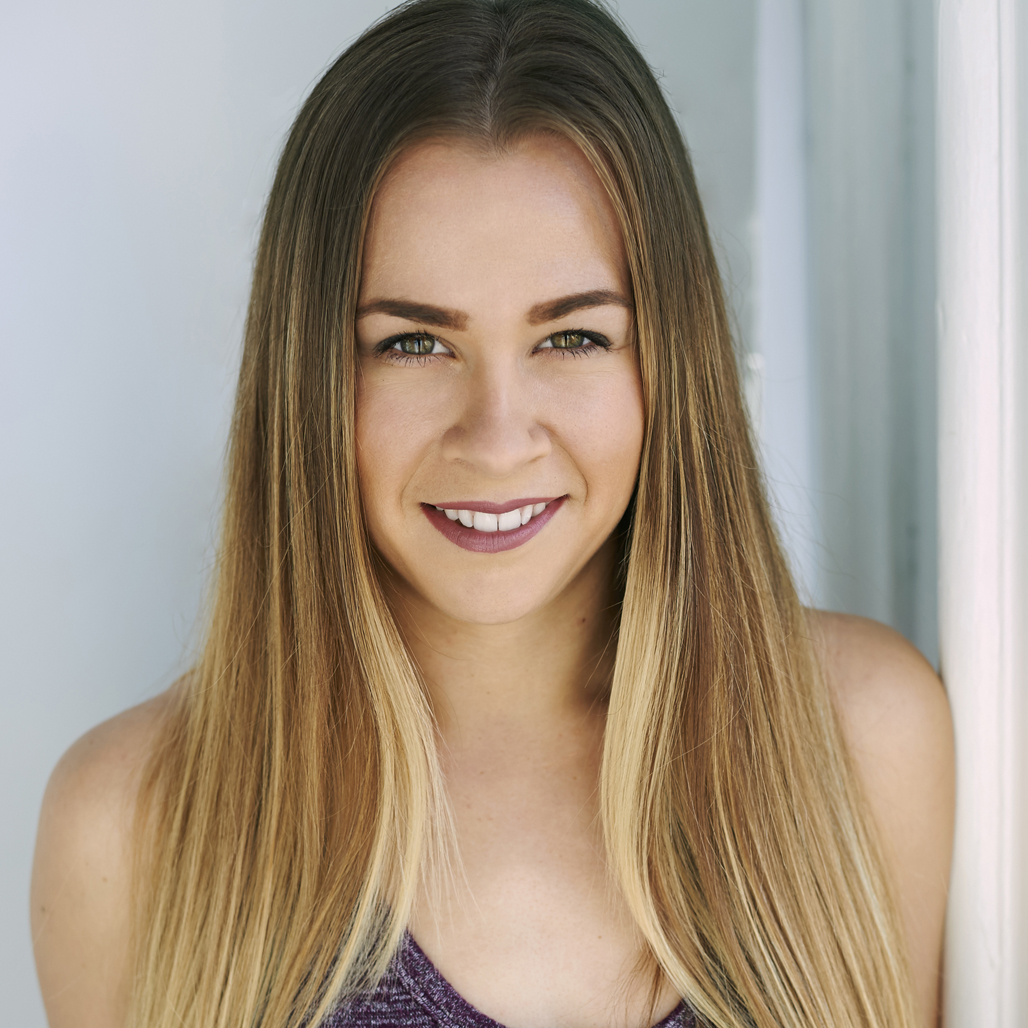 Lisa's diverse passion for Tap, Stage, Jazz, Ballet, Contemporary and Hip Hop create the ground work for her career and unique artistry.  Lisa has vast experience ranging from dancing on TV in music videos to performing on stage in New York and L.A.  She has also had the pleasure of choreographing and directing her first full length show entitled "Three".  In recent years Lisa has been gaining much attention for her individuality and unique style of choreography.
She has recently choreographed alongside Carlena Britch, JC Penny's 2016 Back to School Commercial.  Lisa has been part of the Radical Systems Arts, Vancouver's "The Darlings' Cabaret  burlesque show and the Shay Keuber Contemporary Dance Collective.  She has also proudly worked with Tiffany Tregarthen and David Raymond, Dwight Rhoden and Desmond Richardson, Josh Beamish, Heather Laura Gray, Super Dave, Hollywood, Jen Oleksiuk, Tasha Gorrie, Shotyme as well as Legend and Link to name a few.
Lisa continues creating, working and training with choreographers and companies while exploring her passion for dance.  Motivated by endless progression, Lisa is excited to share, inspire and be inspired by what the future will bring.
SHAWN BYFIELD: Intermediate/Senior Tap & Stage  Adjudicator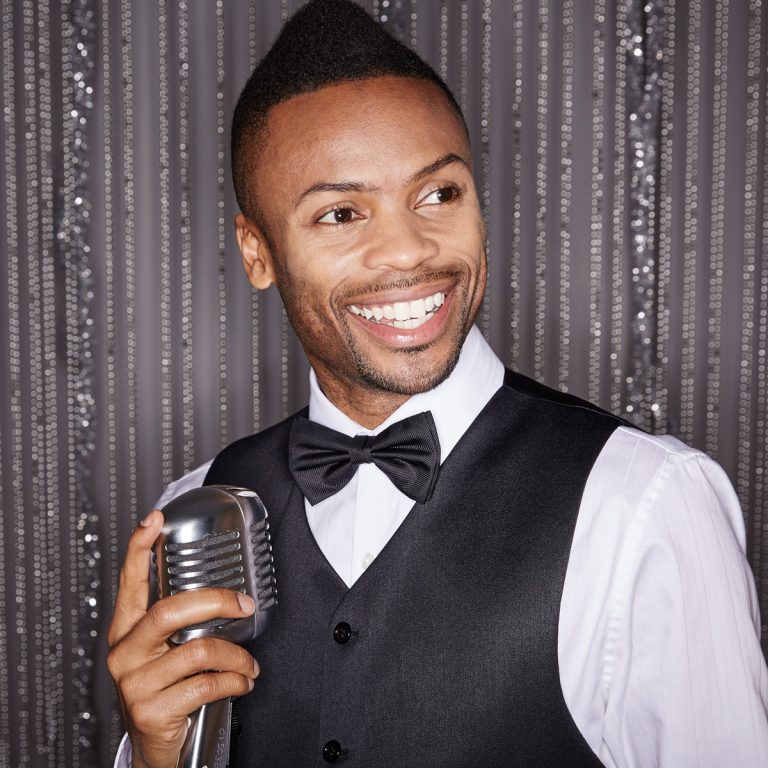 From Toronto, Shawn is a Dora Mavor Moore Award ™ winning choreographer, Gemini Award™ nominee and a two-time Black Canadians Award™ nominee. As a veteran TV, stage & film performer, internationally renowned dance instructor, and creator of Canada's #1 dance studio for adults Byfield Dance Experience. Shawn also co-hosts a national dance radio show on CIUT 89.5FM.
Film & TV credits include: Working The Engels, Make Your, Turn The Beat Around, Hairspray,  Blues Brothers 2000, Taal, The Music Man, Bojangles, Confessions of a Teenage Drama Queen,  The Ladies Man, The Juno Awards, Beauty & The Beast, Slings & Arrows, Royal Canadian Air Farce, Instant Star and many TV commercials.   Shawn has been featured in the Globe and Mail, Toronto Star, National Post, Now Magazine, Eye Weekly, Toronto Sun, Canadian Living Magazine, and his engaging appearances on CP24, SLICE Network, Much Music, CBC's The National, Rogers TV, Breakfast Television and numerous radio programs.
Shawn is a highly respected nationwide  dance choreographer, instructor and coach. As a motivating coach, adjudicator, and lifelong student, Shawn Byfield believes in providing absolutely the most positive and fun learning environment. He continues to encourage our next generation of performers and leaders to confidently follow their passion.
IIZE TITOVA: Intermediate/Senior Ballet Adjudicator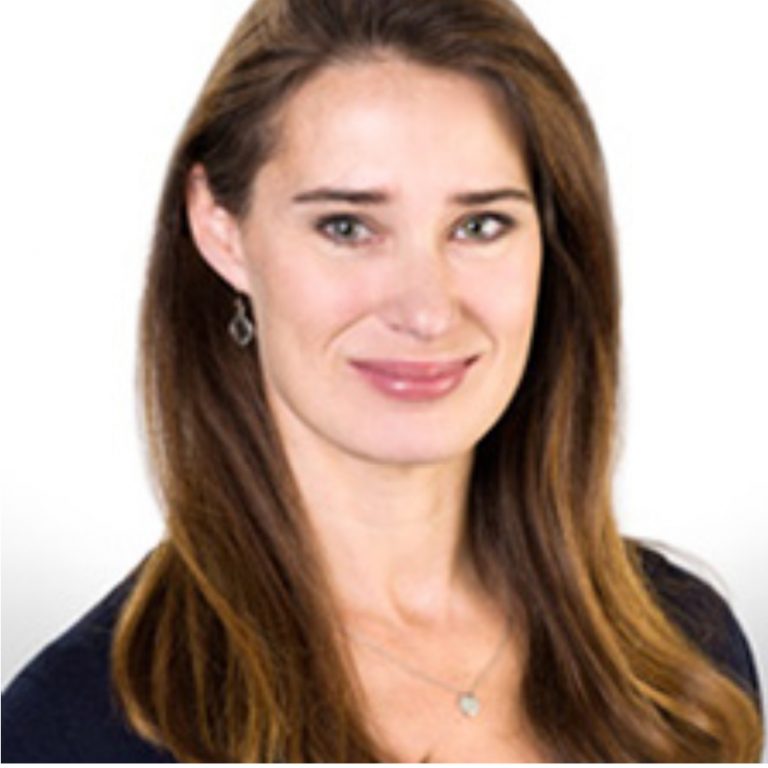 Ilze Titova has been a member of the artistic staff at Canada's National Ballet School (NBS) since 2007.
She teaches ballet technique to male and female students of all ages in Professional Ballet,  Associates Ballet and Teacher Training Programs.  Ilze has been a  répétiteur in the annual NBS Spring Showcase, and has mentored students in the School's Stephen Godfrey Choreographic Workshop.
Ilze was born in Riga, Latvia.  She received her professional ballet training at the Riga Choreography School, and institution renowned for world class performers, such as Mikhail Baryshnikov.  She began her career at the Latvian National Opera & Ballet Company in 1994 and remained with the company until 2001.  Performing multiple roles in a wide variety of classical and contemporary repertoire.  Ilze toured extensively throughout Europe during her time with the company.
Ilze graduated with distinction from NBS' Teacher Training Program and is the recipient of the 2007 Betty Oliphant Award. She is a Registered Teacher with the Royal Academy of Dance.  Ilze has been a guest teacher at Canada's Ballet Jorgen and has served as a Juror for the Universal Ballet competition in Florida and Asian Gran Prix in Hong Kong.
KIRA HOFMANN: Junior Ballet Adjudicator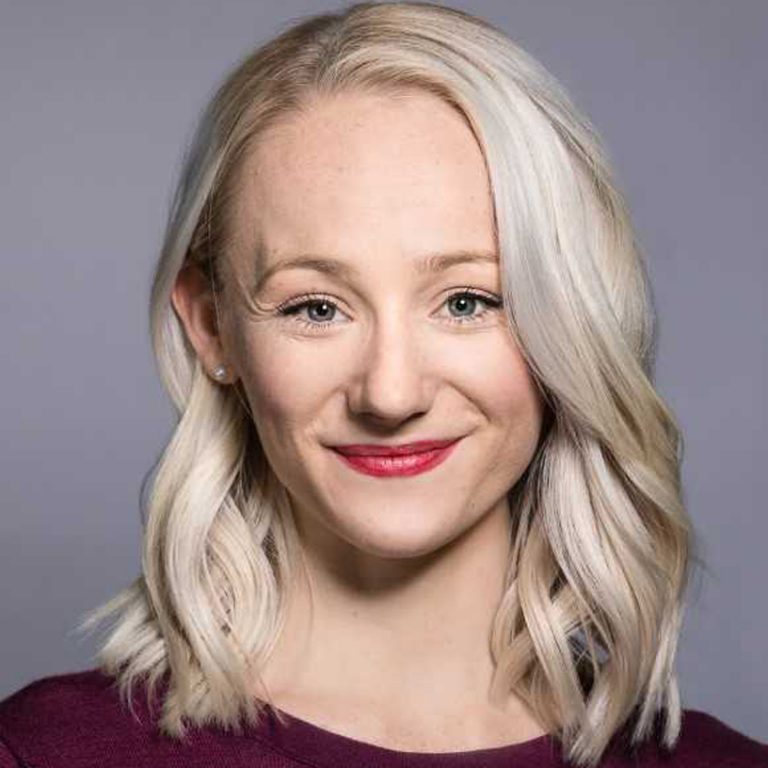 Ms. Kira Hofmann began her training as a young child, at the Canadian School of Ballet. She continued her training at the Royal Winnipeg Ballet School in the Professional Division, where she studied the Russian ballet system. During her years with the school, she was awarded multiple scholarships, including the prestigious Prince Edward Award, and graduated the program with distinction.
In May of 2013, she represented the Royal Winnipeg Ballet School at Assemblé Internationale. Ms. Hofmann then moved to Germany to study at the John Cranko Schule in Stuttgart. After six months of training, Ms. Hofmann was offered a contract with the world renown, Stuttgart Ballet.  With the company she performed several ballets including: Giselle, Sleeping Beauty, Taming of the Shrew, and Onegin. She toured with the company, performing in Thailand, Singapore, and at the Royal Opera House of Muskat, Oman.
After dancing for the Stuttgart Ballet, Ms. Hofmann moved back to Canada to pursue teaching. She is currently teaching in the Professional Division at Canada's Royal Winnipeg Ballet School. She is also the rehearsal assistant to choreographer, Jera Wolfe, and has worked to set ballets on Canada's Royal Winnipeg Ballet, School of Contemporary Dancers, and Canada's National Ballet School.
JANELLE ORDIALES ASTLES:
International  Adjudicator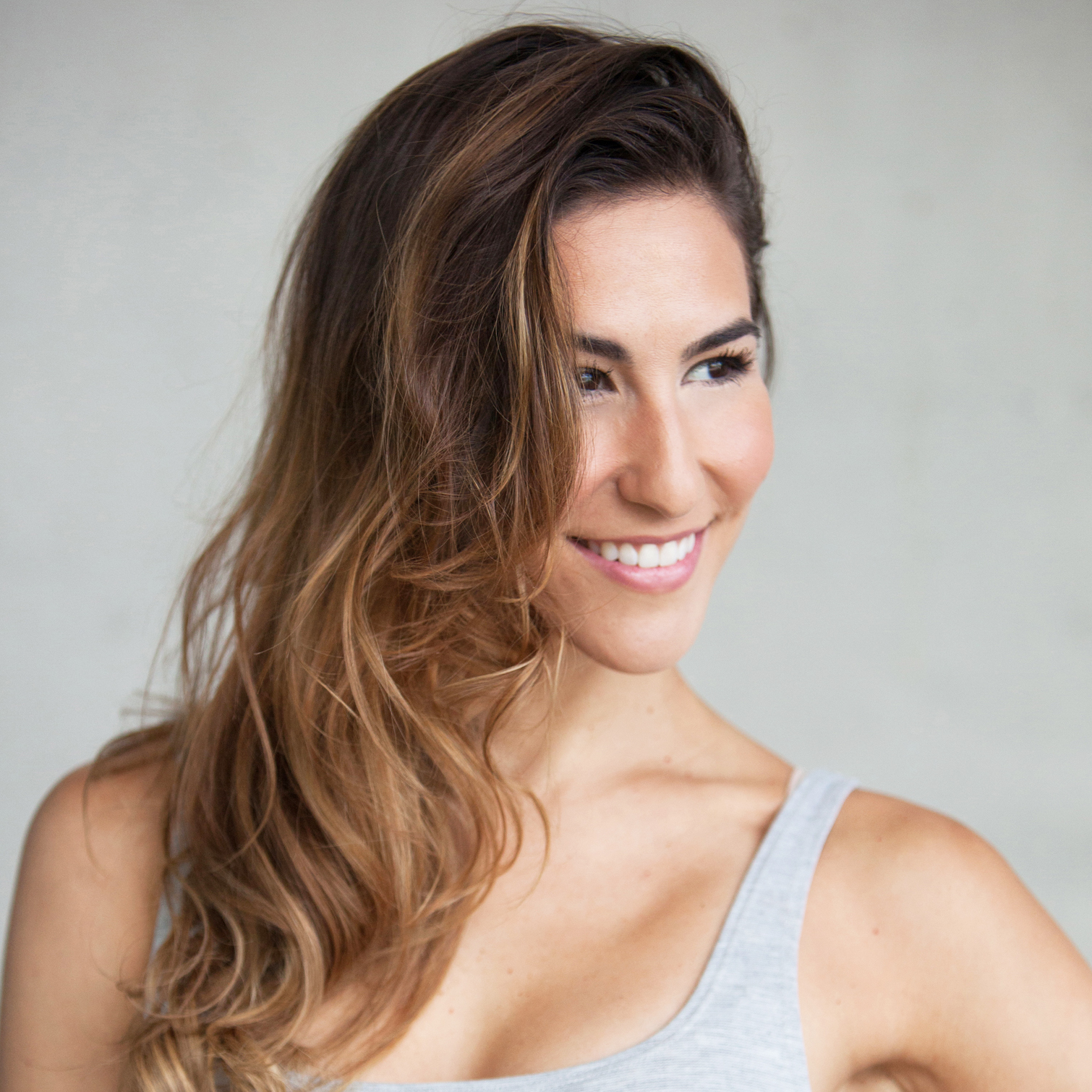 Janelle,  Cuban American dancer, teacher, and adjudicator. She began her early dance training in Miami, FL. She studied at Ronquillo's School of Dance, Miami Youth Ballet, and New World School of the Arts. She received a BFA in dance from NWSA/UF then began her professional career as a company member for Freddick Bratcher and Co., apprentice with River North Chicago Dance, and was later a part of Central Florida Ballet.
Janelle  has worked with such artist  as Miley Cyrus, Coolio, P. Diddy, Ashlee Simpson, Katherine McPhee, Tracy Morgan, Olga Tanon, Pitbull, and Enrique Iglesias.
Janelle has toured throughout North, South and Central America, Europe, Australia, and Asia. She has had the opportunity to work in several well-known productions such as the VMAS, Billboard Music Awards, ABC Christmas Day Parade, Lululemon's Fall inspiration model, Royal Caribbean, and Latin Grammys.  As assistant choreographer Janelle has worked on Ringling Brothers and Barnum Bailey's Fully Charged, Disney Live!, Google, Cisco Computers, and many more.
Beside performing, she is a choreographer, judges dance competitions, teaches dance, group fitness, and Method of Modern Movement (MoMM) classes.  She is blessed she has been able to pursue a career she loves and hopes she can inspire others to follow their dreams.
RYAN LEE: Modern/Contemporary  Adjudicator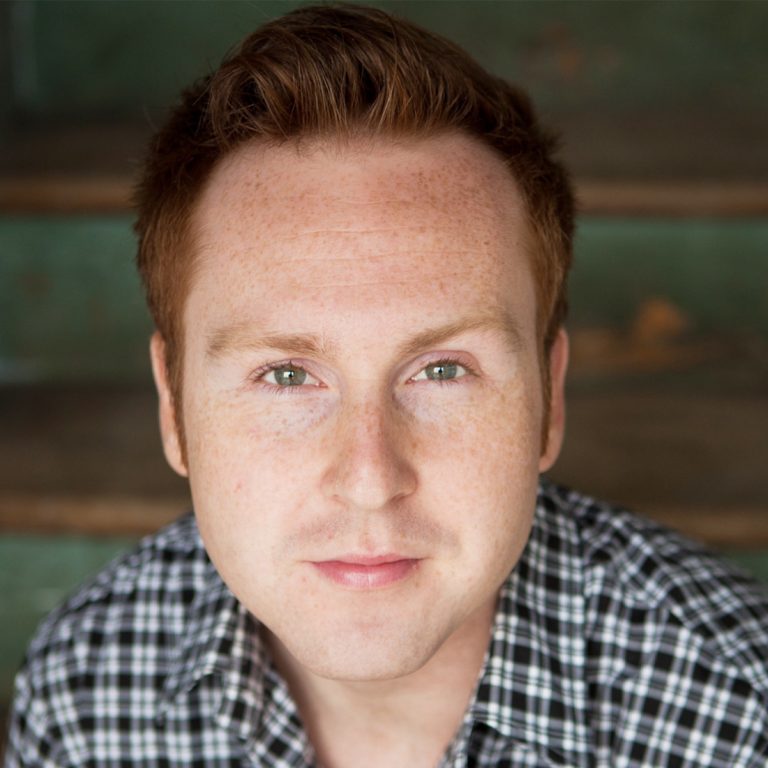 Independent Dance Artist Ryan Lee graduated from Ryerson University with a Bachelor of Fine Arts in Theatre Dance.  He has been fortunate to have the opportunity to work with  renowned choreographers:  Emily Molnar, Stephen Pier, Tino Segal, Robert Glumbek, Robert Camaplella, Memeka Thakker, Darryl Tracey, D.A. Hoskins ,and Darcey Callison.  Human Body Expression, ProArteDanza, Toronto Dance Theatre, Kaeja d'Dance, Anandam Dancetheatre, inDANCE, Larchaud Dance Project, Transcendance, The Chimer Project and TOES for Dance are some of the companies he has worked with. .
Ryan has been commissioned to make works by ProArteDanza, Anandam Dance Theatre, ACE Dance Theatre, The Emerging Artist Intensive, Canadian Contemporary Dance Theatre, Dance Ontario, Etobicoke School for the Arts and The School of Toronto Dance Theatre.
This season Ryan will be on faculty at George Brown College, Conteur – The Academy and has been invited to create a new work for the graduating students of Ryerson University that will premier in April as a part of Spring Works 2019.
HANNAH BURKHOLDER: Intermediate/Senior Jazz  Adjudicator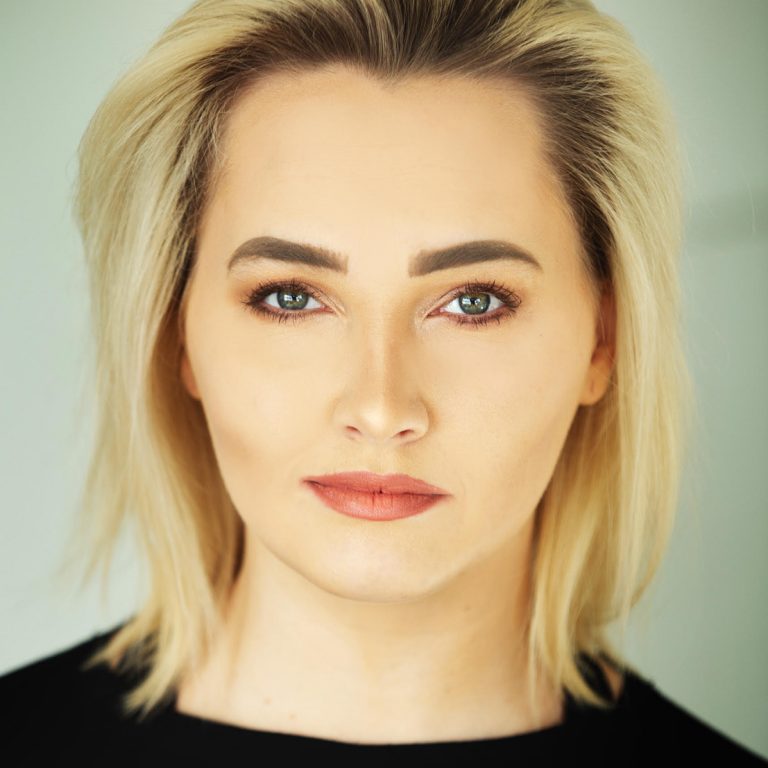 Hannah Burkholder is a triple threat choreographer and educator of dance hailing from Toronto, Canada. Hannah began dancing at the age of three and has trained extensively in Jazz, Ballet, Jazz, Tap, Modern, Theatre, Hip Hop, Contemporary and Acrobatics. She trained at a competitive level during school years and completed exams with the Canadian Dance Teachers Association in Jazz and Tap, along with various workshops, master classes and conventions across Canada and the United States. She has extensive acting, vocal and music theory training.
Dance credits include Disney Cruise Line, Much Music, feature films and stage performances including Grease, Seussical, The Addams Family, Hair, Aladdin, Toy Story, Hairspray, Cinderella and DCL stage shows.
Hannah has had the opportunity to work and train internationally with amazing choreographers and educators. She has worked as a choreographer and adjudicator across Canada and the United States and continues to educate back home in Toronto.  She has been recognized for her innovative and award winning choreography.
Hannah's love and passion for dance is undeniable wherever she goes. She is thrilled to adjudicate, choreograph and share her love of performing in over  20 countries and  continues educating dancers of all ages and is thrilled to share her love of dance across the nation.
AJ KAMBERE: Street Dance/Hip Hop  Adjudicator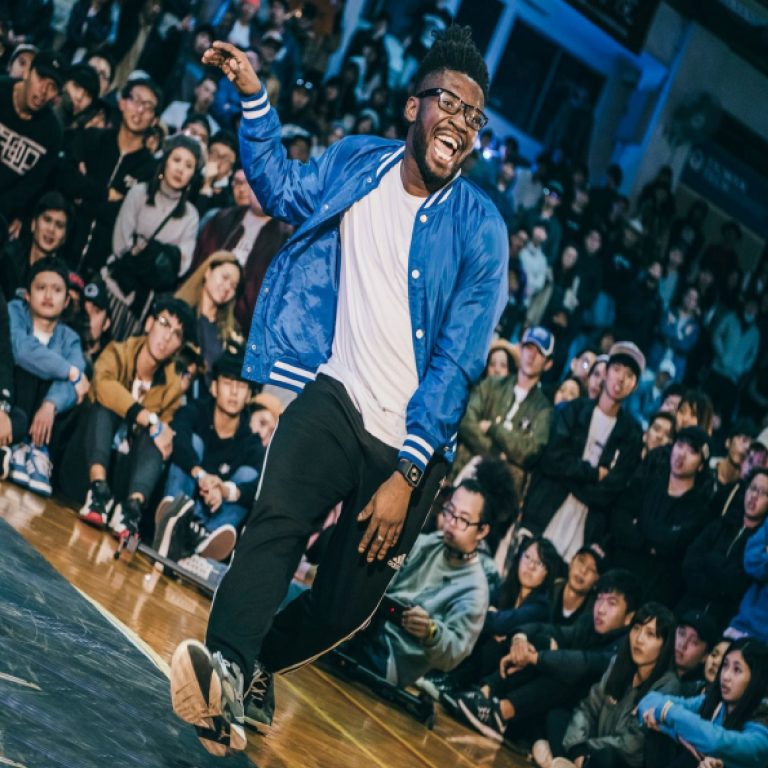 Member of Soulbotics Krew & Heavy Hittaz,  & Creator of Funkanometry and Minibots crew, Aj "MegaMan" Kambere is a world renown professional dancer, Battler & entertainer.
With his talent in Hip Hop, Popping/Animation, Memphis Jookin, Stepping/Gumboot Dancing & Bopping, AJ MegaMan has taught in every continent sharing his knowledge to other dancers. He has worked with the likes of Popping John, Dytto, Wildabeast, Phillip Chebeeb Madd Chadd, Boppin Andre, Luther Brown on many different dance related projects. Some Projects MegaMan has worked on are: NBCs World Of Dance season 3, Hip Hop Battlegrounds, Keep on Dancing (KOD) Artist Emerge, Represent edmonton, Body talk Miami& the list goes on.
His main teachers, Megan Jones, Boppin Andre, Jwon, & Liz Vaessen have all been credited to helping MegaMan reach a successful professional level. Furthermore MegaMan enjoys teaching, battling, Hosting events & helping others reach there goals. If MegaMan had to give every dancer in the world some advice he'd say "K.I.S.S. Keep It Simple Stupid.
JUDY RUSSELL: Junior Jazz  Adjudicator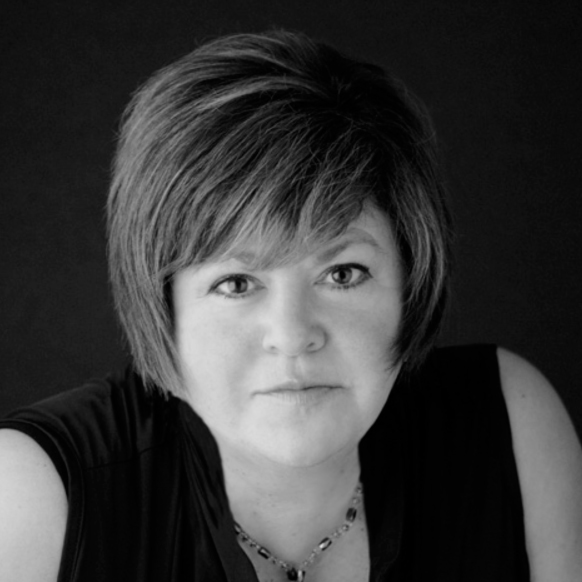 Judy has enjoyed adjudicating all forms of dance for many years!  She grew up in Richmond B.C. and was fortunate to have life  long mentorship by her mother Bunny Murray who owned a studio in Calgary and was a life long ballet teacher/acting and musical theatre director and her father Alex Murray who is a singer/musical director and choral conductor.
Judy has been a registered Royal Academy of Dance teacher since 1997 and since 1983 has run Enchainement Productions Inc., which is the umbrella company for Judy Russell's Enchainement Dance Centre, Judy Russell Presents, Dance N' Things Supply Store, Russell A/V and Central Interior Tickets.  EPI also manages the Prince George Playhouse for the city of Prince George.
Judy is passionate about the performing arts and has trained and directed many successful dancers, studio owners, actors, stunt men and musical theatre artists.  She loves to teach and was lucky to have enjoyed many wonderful teachers of all dance disciplines throughout her long career.
Judy was fortunate to have grown up at a time when Terpsichore Studio (currently Harbour Dance) in Vancouver is a vibrant and trend setting place where many amazing Jazz teachers have taught.  Teacher like Andrea Porter, Macarena Gandarillas, Belinda Sobie, Bill Robertson ,the late great Dana Landers and of course the amazing Pamela Rosa helped shape Judy's own natural ideas and abilities regarding the various styles of Jazz dance.
Judy is very happy to be asked to adjudicate at Surrey Festival 2019
2018 Adjudicators
JOHANNE GINGRAS |Junior Ballet Adjudicator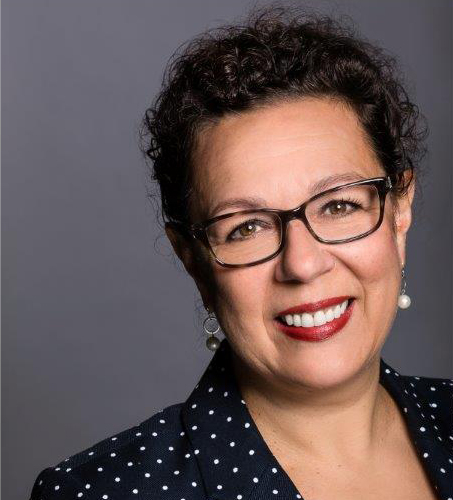 Teacher Training Program Director and Faculty member of the Professional Division of Canada's Royal Winnipeg Ballet School.
Joining the RWB School in 1984, Johanne was instrumental in developing the Teachers Training Program curriculum, and was named Director of the program in 1997.  She has taught various levels and dance forms in the professional division program of RWB for over 30 years.
Johanne is a graduate of the National Ballet School Teacher Training Program. She holds a Licentiate teaching qualifications with the Cecchetti Society of Canada and ISTD. Johanne has been involved with NBS for Sharing Dance since 2015.
Most recently Johanne performed as Juliet's nurse in the RWB Company's production of Romeo and Juliet and Madge in La Sylphide with the professional division of RWB. As a choreographer, she has created pieces for the RWB School's Professional Division. She also choreographed for the Manitoba Opera and held the position of Artistic Director and Choreographer for the Sokol Polish Folk Ensemble.
Johanne has been invited to teach in Canada, United States, South Africa and Japan. She also adjudicated numerous festival and competition across Canada.
Johanne participated at YAGP Final as a scholarship presenter.
DEANNA SEAY | Intermediate/Senior Ballet Adjudicator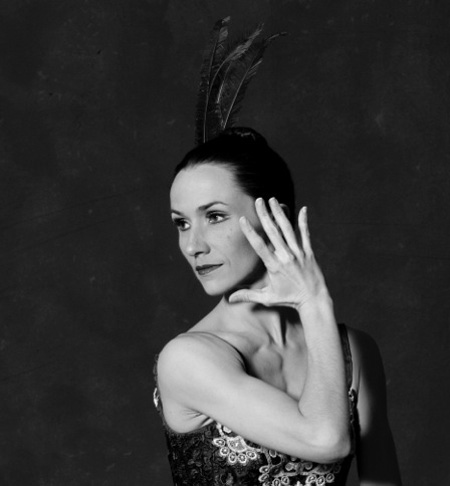 Deanna Seay grew up in Fork Union, Virginia, and received early ballet training at the School of the Richmond Ballet as well as at the Ballet Center in Charlottesville, Virginia. She graduated from the (University of) North Carolina School of the Arts in 1989 after winning a Level 3 award from the National Foundation for Advancement in the Arts, and joined Miami City Ballet in August of that year. Named a Principal Dancer in 1998, she was featured extensively throughout the repertoire in classical and neo-classical roles. In 1999, the Balanchine Foundation filmed Deanna being coached by Maria Tallchief in the principal female role of Allegro Brillante.
Deanna has been a member of the Miami City Ballet School faculty for both summer and winter terms. She was the ballet mistress at Cary Ballet Conservatory in Cary, NC from 2010 until 2014 when she accepted a full-time faculty position at the Boston Ballet School. She returned to Central Virginia with her husband and two sons in 2016 and is on the faculty at the School of the Richmond Ballet. She also teaches at Virginia Commonwealth University and Charlottesville Ballet, a professional company located in Charlottesville, Virginia.
AMIKA KUSHWAHA | International Adjudicator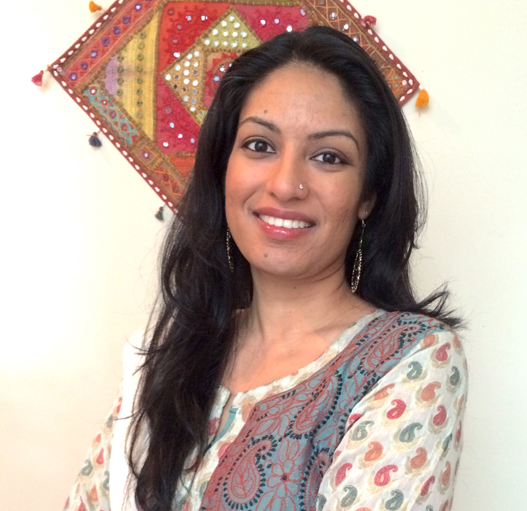 Amika is a trained Kathak dancer, instructor and choreographer .  Since moving to BC in 2008, Amika has performed in noted Canadian festivals and has been featured at the Vancouver Island, Mission and Vancouver Folk Music Festivals.  She has choreographed Kathak to different musical genres and intuitively interfaced with dancers from a variety of dance forms such as Tap, Flamenco, African and Canadian Steps to name just a few.
She has performed at the Geneva Festival (2017) in Switzerland,  Karen Flamenco Dance Co. for the production of the Magic Flute (2016),  Coquitlam Kaleidoscope Arts Festival, and the  Vancouver International Tap Festival.  She has received the Shakti Award for Artistic Excellence from BC's Shakti Society and the  Salute to Excellence Award from the City of Edmonton
In addition to dancing and performing music, Amika is a professional engineer and is a sought after dance instructor in Western Canada.  Together with her husband, they are the founders and directors of the annual Mushtari Begum Festival of Indian Classical Music and Dance, held in New Westminster, since 2012.
ALYSA PIRES  | Modern & Contemporary/Modern Adjudicator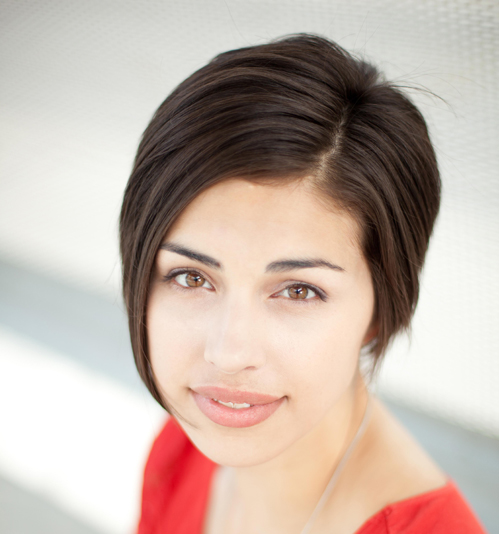 Choreographer Alysa Pires has created works for Ballet Kelowna, Citie Ballet, Ballet Jorgen, Cadence Ballet, Ryerson University, Canadian Contemporary Dance Theatre, Dancestreams, Helix Dance Theatre, and more. She was one of the 2017 winners of Northwest Dance Project's International Choreographic Competition. Her company, Alysa Pires Dance Projects, made its critically acclaimed full-length debut with Exterminating Angel at the 2016 Toronto Fringe Festival. Alysa spent two seasons working with the National Ballet of Canada as part of their Choreographic Workshop. The resulting piece, In Between, had its world premiere in January 2018 as part of  "Five Creations" where she was dubbed by the Globe and Mail as "the discovery of the evening."
Alysa provided choreography and movement direction for The Women and War Project, a series of world premiere plays that toured through Greece in 2012. Her work in theatre also includes choreography for ten musicals as well as the first workshop of a new commission for the Los Angeles Opera.  During her 2015/2016 residency at the Heliconian Club of Toronto, Alysa created three new works for her company including Exterminating Angel, a NOW Magazine Critic's Pick and one of the Torontoist's Highlights of Fringe.
Alysa is a Honours BFA graduate from the Ryerson School of Performance and was the recipient of the 2015 Jack McAllister Award, which recognizes alumni accomplishment in the professional world.
Carolina Lancaster Castellino | Junior Jazz Adjudicator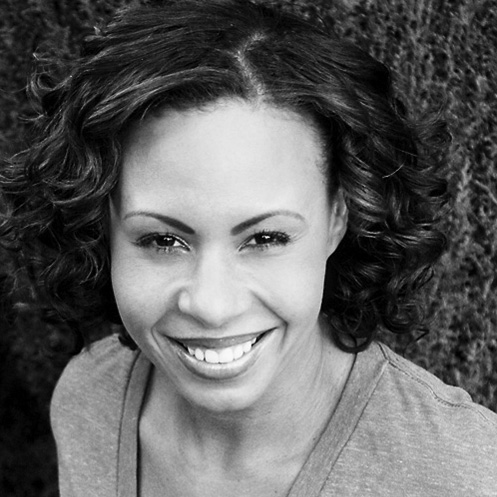 Carolina began her professional dance career with Princess Cruise Lines, which led her to the Tremaine scholarship program in Los Angeles.  Carolina has made her mark as a professional in the US & Canadian entertainment industry.  Carolina has worked with Britney Spears, Monica, Savage Garden, Toni Braxton, Tamia, Mya, Deborah Cox, Master P, Chayanne & many more.  "Austin Powers 3", "American Beauty", "Ali", "Orange County", "MAD TV", "Fresh Beat Band", "CSI Miami", & "GLOW (Netflix)" are just a few of the film & television she appeared in.   She has also performed on the "MTV Movie Awards", "The NAACP Image Awards", "The Miss America Pageant" & with Britney Spears on "The American Music Awards". Carolina has worked extensively with Wayne Brady, first appearing as a regular dancer on his variety show, his daytime talk show, & touring with his live show "Wayne Brady & Friends" including performances at the Venetian Hotel in Las Vegas where she was a contributing choreographer.
Carolina has choreographed for film, television, & live performances. Currently Carolina is choreographing live shows, music videos, & performances for country star Laura Bryna, & choreographed for two episodes of TV show, "Dance Moms".  Additionally, Carolina worked on a Starburst Commercial that she choreographed, sang & danced with Michael Bolton.
Carolina is very proud to be one of the founding members of Triple Threat Dance Convention!  As co-director for 19 years Carolina is passionate about dance education in Canada & has enjoyed the journey of empowering the next generations of dance. Carolina has adjudicated over 15 years across Canada & the US & always welcomes the opportunity to encourage & motivate in the dance community.  Carolina's enthusiasm is contagious & is a part of all that she does & is!
Christy Adamson | Intermediate/Senior Jazz Adjudicator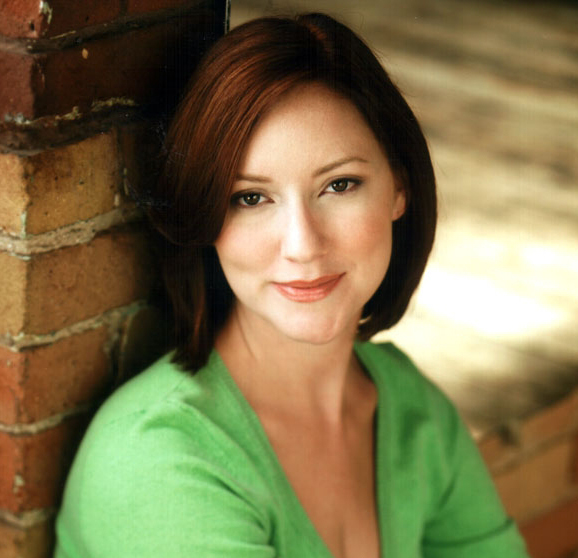 Christy is an accomplished Music Theatre performer having just completed the US National tour of "Saturday Night Fever" as the Resident Choreographer. She has performed, choreographed, and assistant directed five productions of CATS, most recently at the Panasonic Theatre in Toronto.  Christy has dance captained and assisted in countless productions and performed on The Mirvish stage in "War Horse" and "The Boys In The Photograph".  Favorite shows include A "Chorus Line", "Chicago", "Evita", "Joseph", and "The Amazing Technicolor Dreamcoat", "Kiss Me Kate",  "The Ross Petty Panto", and playing the role of Jolene Oakes and Resident Choreographer in the US National Tour of "Dirty Rotten Scoundrels"..
Before transitioning to musical theatre Christy was a Principal dancer with "The OMO Dance Company",  a technique based contemporary company influenced by Lester Horton.
Christy has taught workshops in the dance, musical theatre, and drama departments in schools, colleges, and studios across the country, as well as adjudicating many dance competitions. Christy was the Assistant Choreographer for the DORA AWARDS and three seasons of "Canadian Idol" and is a proud member of CAEA, ACTRA, and the PAA.  Christy is very passionate about spreading her love of dance and performing.
MENINA FORTUNATO | Street Dance/Hip Hop Adjudicator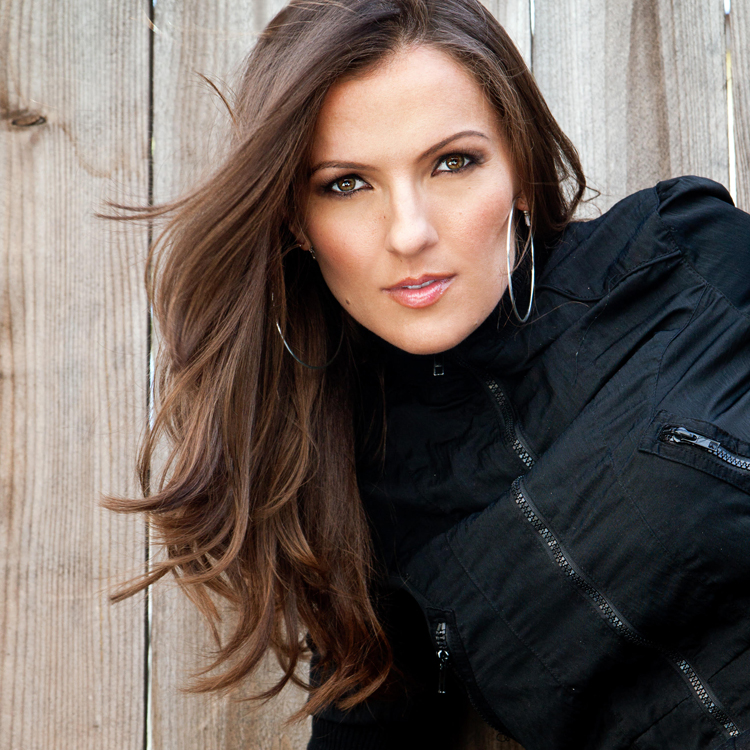 Menina began her professional career at the tender age of 12 and now splits her time between Vancouver and Los Angeles, where she maintains a hectic schedule working both in front and behind the camera, owning multiple entertainment businesses, traveling the world while juggling being a wife and mother of two.
Menina has been seen on TV and films including "America's Got Talent",  "Star Trek: Enterprise", "Guys Choice Awards", "Alias", "MAD TV", "Blue Collar TV", "Poseidon", "Spectacular", "Kickin It Old Skool" and "Celebrity Fit Club", "Cheetah Girls One World – Premiere Party".  She has worked with many recording artists including Britney Spears, Beyonce, Carrie Underwood, Paula Abdul, Carmen Electra, P!nk, Fergie, Luke Bryan, Earth Wind & Fire, MC Hammer, Victoria Justice, William Hung, Rain, Luis Miguel to name a few.
After performing, Menina transitioned into production. She was as an associate choreographer for The X Factor, associate consulting producer on America's Got Talent, executive producer on various music videos for Danielle Cohn, Lexee Smith, Natalie Lyons, Celestina, Jordan Setacci, co-producer for Follow Me TV, Eyes of Faith, Murder 101.
Menina is the founder/owner of The Hollywood Summer Tour & The London Spring Tour which are prestigious dance programs intended to educate, guide and inspire those wishing to pursue a career in the commercial dance industry.  She is currently on the advisory board at Studio School (formerly Relativity School) for their Commercial Dance BFA program. She has been on the voting committee for World Choreography Awards and was on the National Dance committee for SAG (Screen Actors Guild).
ANTHONY RUSSO | Junior Tap & Stage Adjudicator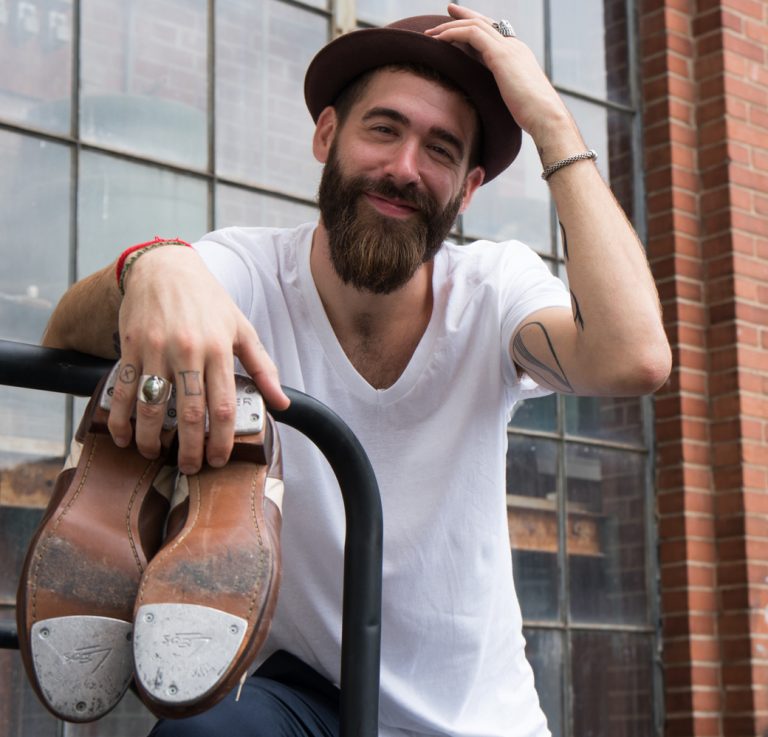 Anthony landed his 1st professional gig at 15 in the 18+ Equity Ensemble of "Anything Goes". At 17, he was hired for the 6th National Tour of Devin Perry's "Tap Dogs" & went on to perform all six roles in the show throughout North America, Europe, South Africa, Saudi Arabia, Taiwan, Australia, & China. Between tours with Tap Dogs, Russo has been involved in the creation & performance of Cirque Du Soleil's "Banana Shpeel" in Chicago/NYC, Rasta Thomas' "Tap Stars" in Hamburg, Germany, & Noah Racey's "PULSE" in Sarasota, FL. Recently, Russo performed a tap duo act in the #1 show in Las Vegas, "Absinthe". In January 2017, he performed alongside his brother in a guitar/tap dance duo act, "The Russo Brothers" at The Palm Cabaret – Puerto Vallarta,  Mexico.
In 2005, Anthony produced his first tap intensive, "TAPademics", & continues to host the workshop at his family's dance studio in St Charles, MO. Anthony is Co-founder & Director of the touring in-house tap workshop, "Tap The Map".  His teaching/judging experience also includes JUMP, NUVO, DMA, DEA, among many others. Most recently, he was the tap teacher for 24 Seven Dance Convention.
In 2013, Russo was awarded Outstanding Young Missourian by The Missouri Jr Chamber Of Commerce for his contributions to dance education nationwide. His touring company, "Tap The Map", received acknowledgment from The Missouri House Of Representatives for facilitating over $75,000 in scholarships to students around the US & Canada.
ROBERT JENSEN | Intermediate/Senior Tap & Stage Adjudicator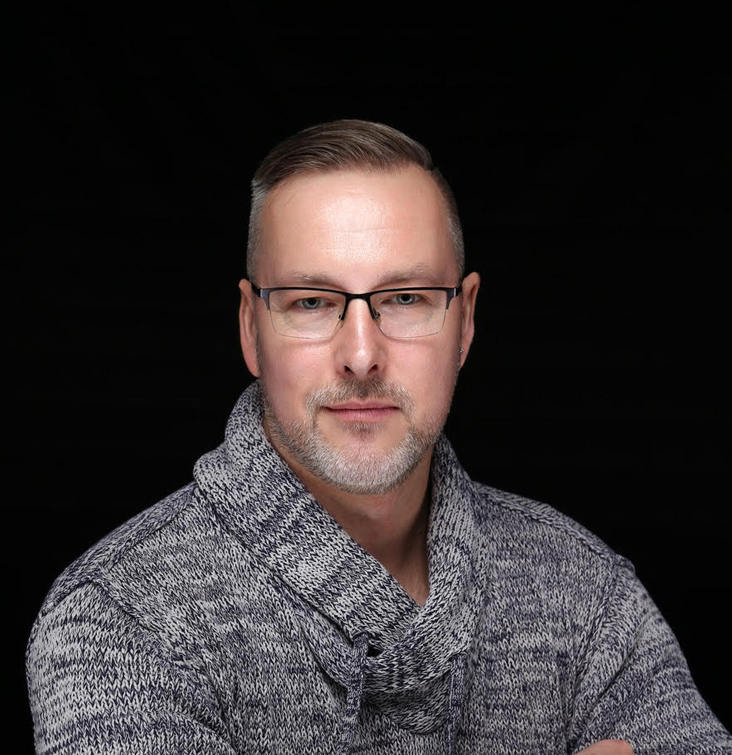 Robert has over 40 years of experience dancing, teaching, choreographing & adjudicating.  A full member of the Canadian Dance Teachers Association, Stage Division Tap & Jazz,  & also a former Director on the Ontario Branch of the C.D.T.A., He has also attained his Advanced 1 Cecchetti through examination by the National Ballet of Canada, & is a post graduate & scholarship recipient of the Dance Master's of America Teacher's Training School in Tap, Jazz, Ballet & Modern.  He is now on Staff at the Rhythum Plus Dance Company under the Director Trish Thompson Creamer.
Robert has been a free lance teacher in south western Ontario for many years, training & developing his talents as an inspiring choreographer & instructor.  His award winning choreography has been showcased at many competitions & festivals throughout Ontario. He has studied with such teachers as Dulcie Lee, in Melbourne Australia, Sam Fiorello, Bob Rizzo, Gus Giordano, & Tom Ralabate & has taught workshops, summer schools & master classes across Canada & US.  Some of his students have gone on to The National Ballet of Canada, Boston Ballet School & The New York City Rockets, Broadway, and film & television credits.
Robert is an accomplished & sought after adjudicator, judging competitions across Canada annually, has danced professionally in many industrial shows nationally, has worked professionally with Patti Labelle, Rita McNeil, the Bare Naked Ladies,  Will Ferrell & Molly Shannon. He has appeared in several movies, commercials & T.V. specials. Choreographer for Genentech/Roche Pharmaceuticals Annual General Meeting; working with the senior executives & marketing department Directors to help produce their opening awards ceremonies in Las Vegas Nevada.
2017 Adjudicators
KRISTY BAGGETTA:  Intermediate/Senior Jazz Adjudicator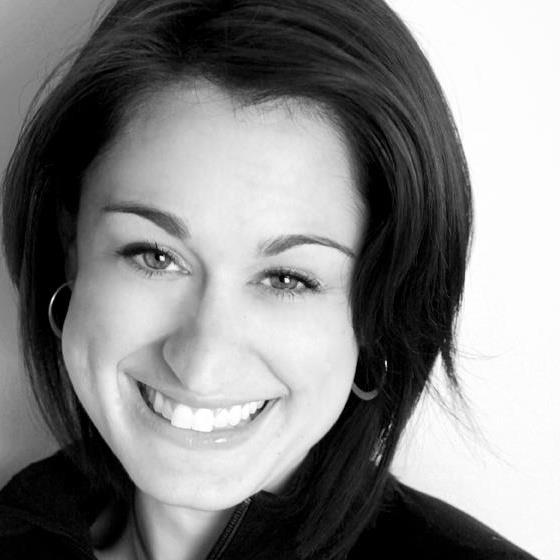 Kristy's 20 year professional career in dance began as a young girl growing up in her Mother's dance studio in Ontario.  As a competitive dancer,  starting from the age of six years,  Kristy won numerous awards, titles and scholarships.
She has travelled throughout Canada and the United. States and spent her formative years attending competitions, workshops and  judging numerous dance competitions  developing a love for the arts that has never diminished.
She is a  skilled and highly trained dancer in Jazz,  Lyrical, Tap, Musical Theatre, Stage, Contemporary, Ballet, Pointe, & Hip Hop.  A love for choreography led Kristy to follow her dream and share her passion for dance with talented dancers of all ages.
Students who have performed Kristy's innovative and genuine choreographies have won countless awards, titles and scholarships to prestigious academy's such as the Joffrey Ballet, Alvin Ailey, National Ballet of Canada & the Royal Winnipeg Ballet Company.
Above all else, Kristy has an intensity for dance and her students that cannot be matched.  "Great dancers are not great because of their technique, they are great because of their passion."  A motto she stands by and equates with each student that crosses her path.
KELLY KONNO: Hip Hop/Street Dance Adjudicator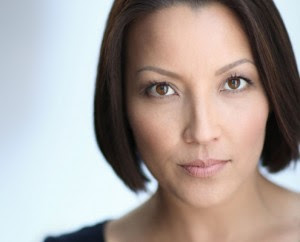 Kelly has been working professionally in the entertainment business for the past 25 years. At the early stages of her career, Konno moved to Los Angeles to work with international superstars such as Janet and Michael Jackson, Justin Timberlake, Prince, Pink, and NSYNC. She has performed on the Grammy Awards, MTV Video Music Awards, American Music Awards, The Oprah Winfrey Show, Saturday Night Live, The Tonight Show with Jay Leno, and many others. She has toured extensively across the world with Janet Jackson, Prince and Justin Timberlake.
She is one of the most respected choreographers in the industry. Her choreography credits include the competition reality series on Global television, "Canada Sings", the feature films "Frankie & Alice" starring Halle Berry & "The Layover" directed by William H. Macy, the "Aaliyah Biopic" alongside Luther Brown, Nickelodeon's "Rags", "Spectacular" & "The Best Player", the WB's "Another Cinderella Story", Janet Jackson's show at the Atlantis Resort in the Bahamas, the "Feeling Good" music video for Michael Bublé, the hit Disney feature film "The Lizzie McGuire Movie", as well as choreographing performances for the 2010 Winter Olympics Torch Relay. She has also choreographed commercials for COKE, Benjamin Moore & many others &  shows such as "Backstrom", "Fringe" & "Lucifer".
Kelly is also pursuing a career in acting. and can be seen on episodes of, "iZombie", "Zoo", "Supergirl", "Frequency", "Motive", "Once Upon a Time", "Fringe" & "Continuum". Movie credits, "The Unauthorized Story of Beverly Hills 90210" & the Jerry Bruckheimer pilot "HOME", the Hallmark MOW "Hearts of Spring", "Garage Sale Mystery" & " A Time to Dance", as well as Lifetime's MOW "Her Secret Killer" &"Bundles of Joy".
TANYA KARN: Junior Jazz Adjudicator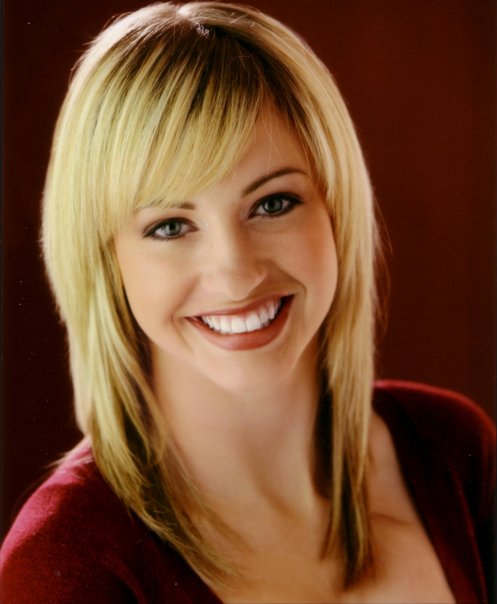 Tanya has been dancing for 20 years, and has trained under an endless array of professional choreographers and dancers. She has worked for choreographers such as Luther Brown, Rhapsody James, Kevin Maher, Nick DeMoura, Misha Gabriel, Laura Edwards, Blake McGrath, Tabitha and Napoleon. Most recently, she worked as an assistant choreographer on the Family Channel show "The Next Step".
Tanya began her professional dance career at the age of 15, she was the principal dancer in the Disney release of "Camp Rock 2".   Movie credits include: "Harriet The Spy", "Blog Wars", "Sharpay's Fabulous Adventure", "Breakaway" and "Dr. Cabbie". She has also worked with Carly Rae Jepsen, Psy, Ludacris, Ylvis, Shawn Desman, Ashley Tisdale, Tegan and Sara, Hedley, Serena Ryder, Anjulie, Vita Chambers, Keshia Chante, Deborah Cox, Fefe Dobson, Kreesha Turner, Aleesia, Cascada, and many more! Television credits include "Hellcats", "L.A. Complex", "Warehouse 13", "Wingin' It", "Suits", "Orphan Black", "Bomb Girls" and "The Next Star".
Currently, she is a lead dancer on music videos and live performances  for recording artist Victoria Duffield. Most recently, Tanya performed at the Choreographer's Emmy Nominee Reception in Los Angeles, California, working closely with choreographers Misha Gabriel and Nick Bass.
She is always excited to pass on her knowledge and passion for the arts to the next generation of dancers.
JANICE  LYNN: Intermediate Senior Tap & Stage Adjudicator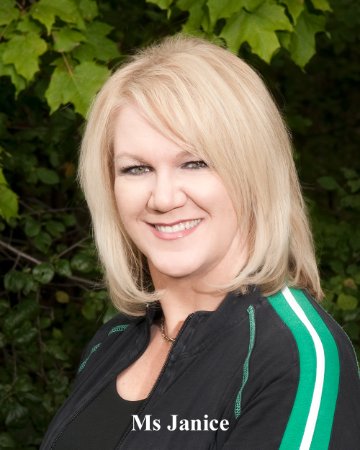 Janice Lynn has been involved in dance education for the past 33 years. She owned and was the Artistic Director of a successful dance studio in Whitby, Ontario for 27 years. She now offers her knowledge and expertise to various studios in the Toronto area teaching Tap, Stage, Acrobatics, Jazz, Lyrical and Ballet. Under her direction, many of her students have won prestigious awards both locally and internationally. Her students participate in annual dance examinations, yearend recitals and charity events. Many of her students have gone onto professional careers in dance including studio owners, cruise line performers, theatrical performers, and singers. Janice has adjudicated at a Regional and National level in Canada.
It is Janice's belief that education in dance is vital to our industry and therefore continues to expand her knowledge and training each year by taking part in seminars and conventions that help her maintain high standards.
Her ongoing passion and focus is in encouraging and developing young performers. She looks forward to sharing her knowledge with all of the dancers this week.
MEGAN  ALFANO: Junior Tap & Stage Adjudicator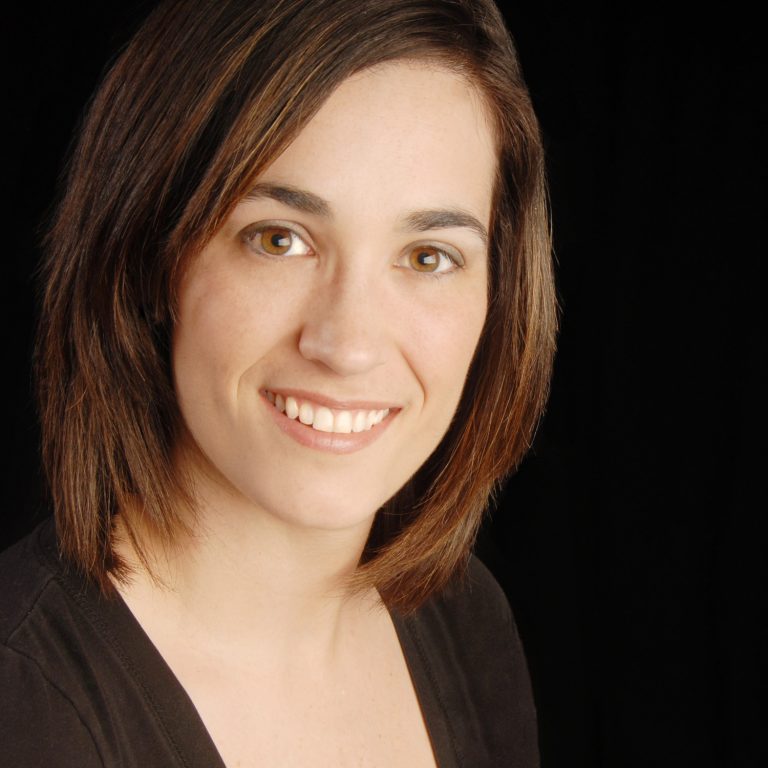 Megan started her dance training at the age of four and has been tapping, twirling, and teaching ever since!  She holds her Canadian Dance Teacher's Association Stage Division Full Member – Ontario Division (Tap and  Jazz).
In Saskatchewan she was the Director of the Regina Musical Theatre Studio, running both the recreational, examination and competitive dance and musical theatre programs.  Megan was also the Director and Choreographer for the youth performance company called the "Mini Express" and "The Expressions".  During that time  she  was the Choreographer and Assistant to the Artistic Director of the touring Performance Company, Saskatchewan Express, gaining teaching expertise in Tap, Musical Theatre, Jazz, Lyrical, and Ballet.
She has been the choreographer for many high schools and arts organizations for shows including: The Lion King", "Honk!", "Cinderella", "Dirty Rotten Scoundrels", "Titanic", "Carousel", "Seussical", "High School Musical", "Oliver!", "Grease!", "Guys and Dolls", "Cats", " Into the Woods" and "Sweeney Todd" and many more.
In  2007 she was chosen to Choreograph for Johnny Reid's performance at the Labor Day Classic, Co-Direct and Choreograph the Cheer Team for the Saskatchewan Roughriders. In 2012 she had the opportunity to choreograph and assist during the CBC's Canadian Country Music Awards.
Now living in London, Ontario, Megan has worked as a professional choreographer at The Grand Theatre and has also choreographed shows for the  Original Kids Theatre Company. Currently Megan is on faculty at Fanshawe College teaching movement in the Theatre Arts Program.  She is a  choreographer and dance instructor at St. Mary's Choir and Orchestra School.
Megan adores teaching the young and the young at heart, and knows firsthand what a difference the arts can make in their lives.
TARA WILLIAMSON: Junior Ballet Adjudicator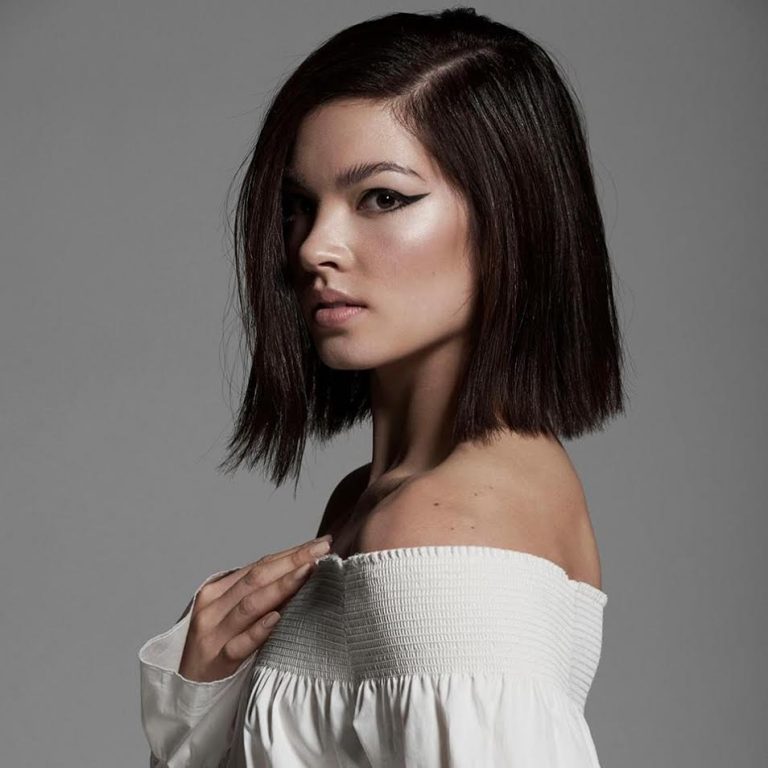 Tara Williamson, originally from Richmond, BC, started dancing at the age of three.  In 2006, she danced with Alberta Ballet performing roles such as Juliet in Jean Grande-Maître's "Romeo and Juliet", Carabosse in Kirk Peterson's "Sleeping Beauty" and Choleric in "Balanchine's Four Temperaments". After eight years at Alberta Ballet, she worked with Les Ballets Jazz de Montréal, touring to various places across the world, with works by Cayetano Soto and Wen Wei Wang, to name a few.
Her most recent performances were to be seen here in Vancouver, with works such as Emily Molnar's "Rite", Medhi Waterski's "Natus" and "Petite Ceremonie" and William Forsythe's "Work Within Work". After a wonderful and fulfilling career, she retired from Ballet BC in June 2016, and opened her own ballet and contemporary school in Calgary, AB, with principal dancers, Yukichi Hattori and Galien Johnston Hattori, called the "Hattori/Williamson (H/W) School of Ballet".
Tara is so excited to be back in her hometown, while having the pleasure of watching and adjudicating the next generation of professional artists.
PAUL  DESTROOPER: Intermediate/Senior Ballet Adjudicator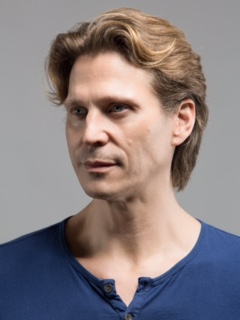 Paul became the Artistic and Executive Director of Ballet Victoria in 2007, and elevated the company into a local and national cultural asset by presenting innovative and internationally-acclaimed works.
Recipient of the Queen Elizabeth II Diamond Jubilee Medal in 2012, and the Paul Harris Fellowship, he brings three decades of experience from a successful international dance career working with world renowned directors, dancers and choreographers. He was a soloist with the Royal Winnipeg Ballet which he joined in 1993 upon graduation from the School's Professional Division, receiving the prestigious Prince Edward Award and the Arnold Spohr Scholarship. He was a principal dancer with Alberta Ballet for two seasons and with Oregon Ballet Theatre from 2003 until 2007.
Paul has created works, taught and coached for professional companies and schools including the Royal Winnipeg Ballet, Oregon Ballet Theatre, Northwest Professional Dance Project, Ballet Kelowna, Edmonton Citie Ballet, Ballet BC and the Okanagan Summer Dance Intensive. His works have been commissioned by the Pacific Opera Victoria and the Victoria's Symphony.
Paul's choreography focuses on ballet as an "Art of Light"— shaping light with movement to reflect musicality and trigger emotion. He has choreographed over thirty works and ten full-length ballets, that have been performed to rave reviews in Canada, the USA and Japan.
VANDNA SIDHER: International Adjudicator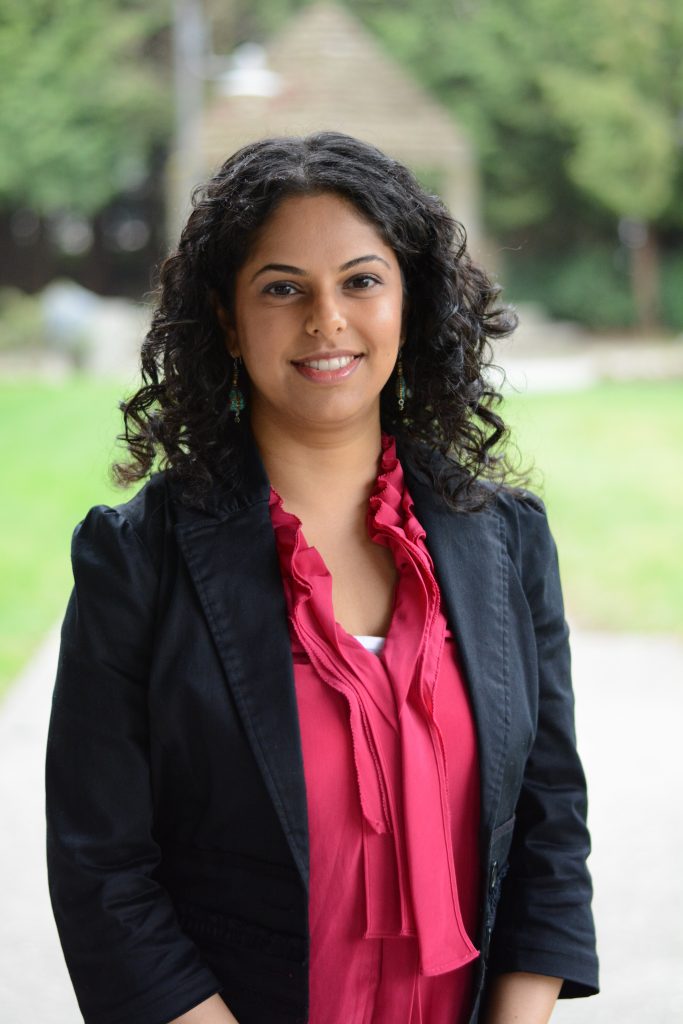 Vandna is a classically trained dancer and instructor.  She has studied dance in Vancouver, BC for over twenty-three years.  In 2005, aided by the B.C. Arts Council, Vandna traveled to study dance in New Delhi, India and in 2007, she was awarded the prestigious Shastri Indo-Canadian Institute Arts Fellowship, which took her back to New Delhi for more intensive training.
Vandna has taught dance at a recreational level for the City of Surrey and privately with students aimed towards training professionally. Her solo production, "Five Elements"  (2009) was presented by the City of Surrey and the Surrey Arts Centre as part of the 2008/09 Season. She has performed in Shakti Dance's production, "Body of Dance" (2005) and as a solo artist co-produced "Safar: A Journey of Classical Indian Dance", (2007) presented by Presentation House Theatre and supported by the B.C. Arts Council and Vancouver Asian Heritage Month Society.
Vandna has always been fascinated by Surrey's contemporary connections to the rich, diverse and multicultural history, art and culture of our global citizens.  Vandna has a B.A. in Communications and Publishing from Simon Fraser University and a Master's in Digital Media from the Centre for Digital Media in Vancouver. As a communications professional, Vandna has worked with various arts organizations in the Lower Mainland (including Ballet British Columbia). She is inspired by storytelling; cultural engagement and exchange.
REBECCA GILHOOLEY: Contemporary/Modern Adjudicator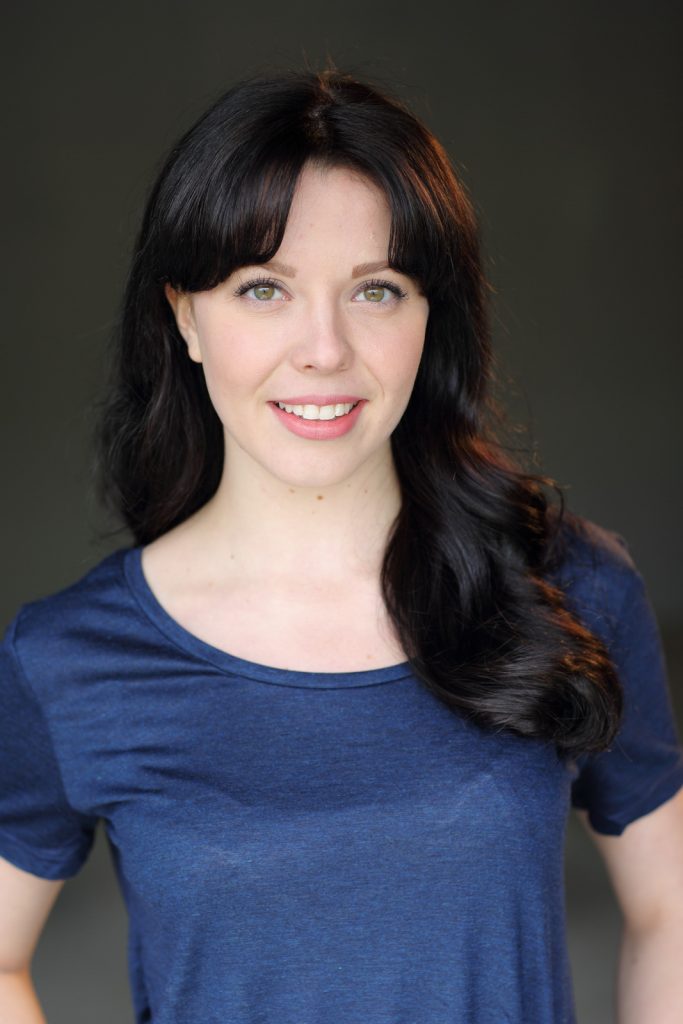 Rebecca or Becks as her friends know her, is a professional dancer, teacher, and current graduate with a Bachelor of Fine Arts specialized in Dance from Codarts University of the Arts in the Netherlands. She began her dance training and competing in the Lower Mainland prior to dedicating herself  to classical ballet. She trained at the Atlanta Ballet and Alonzo Kings Lines Ballet and is an alumna of the Contemporary Program of the School at Jacobs Pillow Dance Festival. While there Rebecca trained under the direction of Milton Myers (Alvin Ailey, Philadanco, the Juilliard School) and performed works by Marguerite Dolan and Thang Dao, as well as "Grand Duo" by Mark Morris.
Rebecca was a contestant on Season Four of the hit-TV show "So You Think You Can Dance" Netherlands/Belgium. As a top eight female, Rebecca worked with European various choreographers as well as guest appearances by David Guetta and live performance by Birdy.
Rebecca was a company member with De Stilte Danzgezelschap touring Internationally. She can also be seen in the Dutch TV  shows "Star in Heaven", as well as season one of "Dance, Dance, Dance". Rebecca has participated in the professional project Springboard Dans Montreal, performing a commissioned work by choreographer Peter Chu.
Currently, Rebecca lives in New York City where she balances her passion for performing and teaching with her graduate studies at New York University in Performing Arts Administration.
As alumni of Surrey Festival of Dance she is excited to be back adjudicating and sharing with Vancouver's next generation of talented dancers.